About Steve ~ Biography ~ Personal Interest
Stephen Earl (Steve) Foster: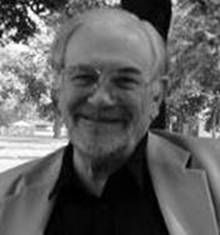 Photo by Larry Weatherford

Stephen Earl Foster was born in Indianapolis Indiana June 18, 1937. Married to Marina Zaydes from St Petersburg Russia in 1981 at Louisville Kentucky
Graduated from Carmel High School (Indiana) in 1955, active in sports, was Captain of both his senior year Football and Basketball teams. He attended Franklin College and other Colleges including specialized courses at Danville Area Community College In his early years Foster was an active member of the J C's, and Life Underwriting Training Council, taught LUTC at Elmhurst College. He was a Manager with Prudential Insurance in the 1960s. In the 1970s Foster was a Charter member of the Oriental Rug Retailers Association, having studied Textiles and Eastern Rug weaving for five years, He started his own business in Indianapolis and later Louisville, Importing and Exporting Oriental Rugs, and also dealing in fine art and furnishings. He did curative work with Indianapolis Museum of Arts. Lectured on oriental rugs and Eastern cultures, held scheduled classes in Eastern rug weaving for several years in Louisville Kentucky, KY. He primarily traded in Rugs, Fine Art, Antiques, Textiles, and furnishings. In the 1970s he operated the largest Oriental Carpet business in Kentucky.
In 1983 Foster moved to Danville Illinois managing the Skystream Aviation fixed based operation (FBO) and in 1986 bought Skystream and founded Foster Aviation Corporation (FAC), Indianapolis, Indiana & Danville, Charleston-Mattoon, Shelbyville, Illinois. He provided airport operational support at four locations, including fueling, flight training, aircraft maintenance and sales, (Cessna, Piper and Beechcraft Dealer). He also acted as Airport Manager at two airport locations, responsible for all ground maintenance and FAA regulatory compliances. In 2013 he was appointed Commissioner for the Vermilion Regional Airport and elected Chairmen of the Commission 2016.
In 1990 he also operated an Aircraft refurbishing-paint and interiors company (American Aeromod).at the Coles County Airport - Charleston Illinois. He wrote the manual for FAA Part 135 Air Charter certificate, Certified Air Carrier 1985 offering private charter services throughout USA operating light twins to jet turbo-props.
In 1992 He developed the manual for FAA Part 141 Advanced Flight School. He was Certified 1992 for Commercial, Multi-Engine, and Instrument Flight training by the FAA. Foster Served as Chief of Operations for FAC 1985-1994. Also appointed by FAA as FAA Certified Safety Counselor 1985-1994. . He was active in Civil Air Patrol 1984-1988, serving as a Captain, USAF-R-CAP. He also served in the USN-R for eight years.
Beginning 1985 Foster served on the Board of Directors Illinois Aviation Trades Association, Springfield - In 1988 he was elected President of the State (IATA) association.
He aIso participated in and completed the Economic Development Corporation's, (now Vermilion Advantage), program in Leadership Danville Class V summer-fall of 1991.
He retired from aviation and sold the Aviation business in the fall of 1994. He continued Aviation Consulting afterwards, dba (Foster Aviation Consulting) (FAC), and added business Consulting and Brokering in 1995 forming dba BEAMSCO (Business Evaluations- And Marketing-Consulting Services COmpany) Originally offering Business evaluations, marketing consulting, small community economic development consulting, business brokerage, correlated acquisitions and stock transfers. IL Licensed Business Broker and Commercial Real Estate sales. Initial Business set up services, 1996-to 2000...

IN 2000 BEAMSCO expanded to BEAMSCO dba (Business E-commerce Applications & Marketing Services COmpany) 1996 to 2016 to provide E-commerce marketing services to businesses in the areas of Computer and Internet Services, providing Websites and internet marketing applications. As Webmaster for BEAMSCO by 2013 he had created more than two-hundred-fifty commercial and personal websites throughout the Illiana area and the US.
Fosters activities since coming to Danville also included: Member Board of Directors, Danville Symphony Orchestra 1989, President 1992 and again in 1997. Member of National Old Time Music Preservation Association 1989, Board of Directors 1990-1994 Boys and Girls Club, Board of Directors, Vice President 1990. He served on the Board of Directors DSO Foundation 1992, President DSO Foundation 1993. Foster was also one of the early Founding Directors of the Vermilion Heritage Foundation (to restore the Fischer Theater), Board of Directors 1984-1998.
In 1991 he was appointed to the first City of Danville Historic Preservation Commission and was elected the first Commission Chairman. Foster was an active member of Danville Noon Rotary Club (185 members) 1985 -1997. Served on the Board of Directors 1993-1994. Was a Paul Harris Fellow and was President Elect in 1995.
Foster also was a Member of the Danville Boat Club, Board of Directors 1989-1993 Elected Commodore 1999-1992. Other involvement included Board of Directors Danville Area Convention & Visitors Bureau 1992-1998. In 1991 He served on the Oversight Committee for the first and second Danville City Strategic Planning Project 1991-1993, and 2000-2001.
He was elected to Danville City Council in 1993. Was a Candidate for Mayor of Danville 1995. Elected-Vice Chair Public Services Committee 1993-1997. He was elected Vice Mayor in 2000 serving until 2002. Was elected Chairman Public Works Committee in 2003. Foster also served as Chairman of the City-County Public Safety Building Committee in 2014 to 2016. In 2013 Stephen Foster was appointed Commissioner for the Vermilion Regional Airport. In 2016 He was elected Chairman of VRA Commission. He has been reelected to the City Council six elections. Last: 2016-2020. In May of 2019 Foster was elected by his peers to Chair the Public Service Committee, historically becoming the only Alderman to serve as Chairman of both the Public Works Committee, The Public Service Committee, and Vice Mayor of Danville Illinois over his 28 years on the City Council. (1993-2021) Foster decided to not run for election in 2021. On 12-1-2020 Foster announced his early resignation from the Danville City Council as of December 31, 2020, after nearly twenty-eight years as an elected official.
Since 1995 Foster continued to work at his companies until June 30th of 2016 when he sold all interests in BEAMSCO's internet marketing services to another internet marketing company July 1, 2016 and retired. FAC aviation and business consulting activities continued to date.
Foster also currently serves on the Board of Directors of the Gurdjieff-Heritage-Society New York, NY active since 2005, and is a member of the Gurdjieff-Nyland Chardavogne Group Warwick, NY since 1997.
Primary Personal Interests
Philosophical, religious and esoteric studies. Prior to 1975 he studied history, with particular interest in ancient history and Eastern cultures. By 1975 he had completed numerous books and self-designed studies on the religions of the world, had developed a particular interest in Eastern thought and esoteric philosophies. Having studied, in depth, esoteric Christianity and related areas of other major and minor religious systems and philosophies relating to mysticism and unusual phenomena. From 1974 to 1980 he hosted a weekly religion-philosophical study group that grew to 45 members in Louisville, Kentucky. Members coming from many cultures and foreign countries.
In 1980, he took a year "sabbatical" visiting libraries throughout the Midwest searching rare book sections for ancient and recent accounts of certain belief systems or disciplines and phenomena related to them (from earlier Masonic Orders & Christian sects to Sufism). He began with an extensive study of the Kane Ridge Revival in 1801-1805. He collected copies and originals of scarce papers and books by a number of commentators on similar unusual events and phenomena in the Christian Church(s), Tantric Buddhism, and Sufis such as Rumi, and related mystical publications, from the first century to date.
In 1981 he traveled with his wife Marina to the Middle East in pursuit of knowledge unavailable (as far as he could determine) in the West. Beginning in Jerusalem and Israel, visiting ancient sites and monastic orders, traveling also to Lebanon, Syria, and Jordan and from Mt Herman to the Negev in Israel. He traveled to Safed (Spa) and visited with Sephardic Rabbis at the School of Cabala (ancient Jewish esoteric sect). He visited the Dead Sea area around Qumran where the Essenes were active through the AD70s, (this is the sect that Jesus Christ is believed to have been a member, receiving his schooling). During this period he continued to keep a journal and write related essays, which he considered developing into a manuscript.
After returning to the US in 1982 he continued his studies in Eastern and Western Philosophies and collected and studied additional books on Human Psychology and beliefs systems - studying the later works of Tart, Trungpa, Alexandria David-Neal, Shah (the Sufis), and early-ancient writers and philosophers including Rumi, Homer, Justin Martyr, Lucian, and the writings of Stoics. Like Aurelius, the Epicureans, the Platonists, and Aristotle, Plato and Pythagoras, and books on the Gnostics, early Christians, religious mysticism, shamanism, and unexplained phenomena from many ancient manuscripts to early Mormon writings. In 1982 he visited with the exiled family of the Dali Lama, (his brother is a Buddhist Lama, and then Professor of Eastern Philosophy at Indiana University), and this acted as a catalyst to seek more specific schoolings and to gather knowledge of esoteric Tantric practices and other teachings from Tibet. He confirmed that certain basic beliefs, truths, and tenants seemed to be present in most belief systems and ancient schools. He began to form a fundamental concept of man's purpose and reason for being and his relationship to the universe, and possibility of further development. He then initiated a search for someone or some teaching and teacher that recognized these same basic tenants, and guide him where books cannot. He discovered a series of (then) scarce books written (from 1913 to present) by or about G. I. Gurdjieff an Armenian Greek that had traveled to the East in the nineteenth century and brought back to the West extraordinary cosmological explanations, teachings, disciplines, and a system of physics, universal order, and personal development. It is these teachings and this school of individual development that he had studied and applied its concepts personally for the past several years, both privately, in small groups, and at various institutes such as the Institute for Religious Development, in Warwick, NY. (W.A. Nyland Group). At present he had written a number of essays on the subject of these interests. He also assisted in editing a number of articles for the Gurdjieff International Review in Los Altos, California, where he was an Editorial Assistant. He also worked in the editing and publishing of the Nyland Index to All and Everything by Gurdjieff. In 2006, working with Gurdjieff's daughter, he created the website for the Gurdjieff Heritage Society New York. He was elected to the Board of Directors of the GHS in 2014 acting as Chairman of the board-Pro-tem and in 2020 as Vice-President. In Feb 2020 he began writing a compilation of his personal journals [Passage Chronicles 1945~to date]; addressing ancient writings [Primers] and contemporary ideas and teachings for development of man's present finite state to reach his highest being potential on earth and beyond for infinity. [Primers of Life ~ The Striving for Being 2020]
Along with his beloved wife, he intends to continue these pursuits and other disciplines hopefully leading to greater personal development, and like support for serious others now on Earth, until his death.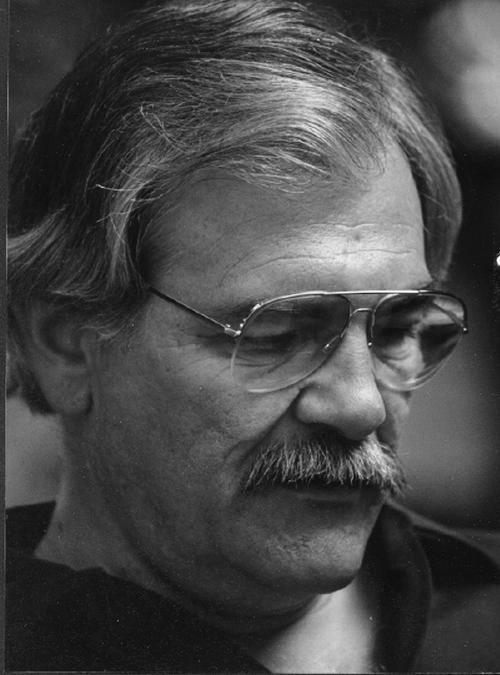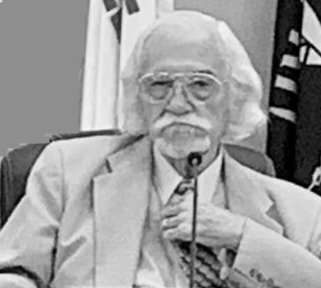 Photo: Stephen E Foster 1983 Photo: Stephen E Foster Summer 2020